5th Annual Falmouth 4-Miler ~ Results...
Events:

Race Date: Saturday, April 8, 2017
Location: Falmouth Community Park
Address: 18 Winn Rd
City: Falmouth
State/Terr: Maine
Zip: 04105
Country: USA
Description:
Flat and fast 4-Miler. Breakfast afterwards. FREE Red Sox Raffle Ticket for all registrants. $5 per additional chance.
Event details and schedule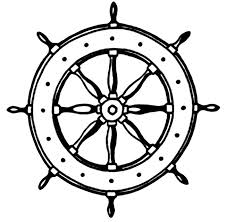 5th Annual Falmouth 4-Miler

When: Saturday April 8, 2017 8:30AM Where: Falmouth Community Park Falmouth, Maine
Proceeds to benefit Falmouth High School Track and Cross Country Boosters
EARLY BIRD PRICES THROUGH JANUARY 15TH: $17 WITH SHIRT
JANUARY 15TH THROUGH RACE DAY: $20* RACE DAY $24 (no shirt) 7AM to 8:27AM
RAFFLE BOSTON RED SOX TICKET PAIR (ADDITIONAL CHANCES AVAILABLE FOR PURCHASE EVENT DAY OR ONLINE) NEED NOT BE PRESENT TO WIN
Register online at www.baystateevents.com
Course: Mostly flat out and back course starting in Falmouth Community Park turning right onto Winn Road, at 1.9 miles turning right onto Winsome Lea Rd, following to end and turn around and come back to the Community Park via Winn Rd.
Amenities: All runners receive a breakfast buffet after the race. *Shirt Deadline is March 31st.
Awards: Top Male & Female Overall Winner Cash Prizes, Age Group Awards, Top Running Club, Corporate, & Open Team Categories.
Directions: Use 18 Winn Rd on your GPS or Google Maps.
Race Director and Timing: Pine Tree Race Services Owner Tony Myatt.
Questions to: [email protected] or to the mailing address below here.
Other Info:

• 2017 race registration is closed.

• Registration Information.


• • •
2017 Results:

2017 Results at: coolrunning.com
Previous Results:

2015 Results at coolrunning.com: Overall / Awards / Printable

Map:
<< Find Other RoadRace Events In Maine
Trifind the American triathlon calendar provides past, present and current triathlon resources- including triathlon results, triathlon events directory, triathlon coaches listing and triathlons for beginners. Trifind also have an extensive blog section with up to date news and events in categories such as adventure cycling, centure bike rides, kids bike races and news in triathlon, cycling, running, nutrition and fitness sections.