The HeartHalf Half Marathon & 5K Love Run -- It's All Heart

™
The HeartHalf Half Marathon and 5K Love Run are nationwide events that celebrate "heart health" in all its forms. The Events benefit local heart-health hospitals and the American Heart Association through a network of partnerships and relationships.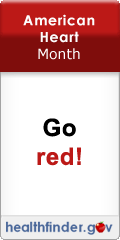 It's also a celebration of Love in many forms--from the post-race "Singles Tent" (special bib required for entry) to the official who will be on-site for a mass renewal of wedding vows under the beautiful, heart-shaped arch. The HeartHalf Events are a special way to share your love of running/walking with the one(s) you love.
Held in key cities throughout the world, The HeartHalf Half Marathon and 5K Love Run was founded in Dallas, Texas, headquarters for the American Heart Association and is debuting on February 12, 2017 -- February is American Heart Month!
Single? Then this may be the event for you to change your life! When you register as "I'm Single!", you'll receive a special tech shirt and bib that makes that very clear, and that gains you exclusive access to the "Singles Tent" at the post-race festivities, where you'll enjoy mimosas and champagne, and other local, themed goodies. It's a great "mixer" with others who celebrate life, running and outdoors!
Not Single? Whatever that means there's plenty for you too. Under the beautiful heart-shaped arch, what better place to drop down on one knee as you cross the finish-line hand-in-hand? The Love Run will also have an official on-site to perform a renewal of vows under the arch, with a photographer to capture the moment for all who participate!
Since The HeartHalf and 5K Love Run means "It's All Heart" we are working with both the American Heart Association and local heart-health medical facilities as our charity organizations. A portion of each registration will be donated to these organizations to help fund the fight against our nation's No. 1 and No. 4 killers – heart disease and stroke. Contributions will support such life-saving efforts as research, education, advocating for better health, improving patient care and reaching populations at risk. You may also elect to donate to either of these organizations during your registration.
Organizations will be at the start/finish line for quick blood pressure checks and other information to help you keep the beat.
The events will sell out and prices increase as time goes on, so get your registration in now!
Cash prize of $500 (and a cool BIG check) to the overall male/female winners of the Half Marathon event!!
All levels are welcome - walkers, competitive and casual runners.
Event details and schedule
The HeartHalf Half Marathon and 5K Love Run Events -- Dallas will be held on Sunday, February 12, 2017 starting in Norbuck Park around White Rock Lake in Dallas, Texas.
LOCATION: Norbuck Park, 200 N. Buckner Blvd, Dallas, TX 75218
DISTANCE: USATF Certified Half Marathon Event and 5K walk/run
EVENT DATE: Sunday, February 12, 2017
START TIME: 8:00 a.m. CST
REGISTRATION: The HeartHalf Half Marathon and 5k Love Run Events are capacity limited and will sell out in advance. Registration is available by clicking here.
FEBRUARY WEATHER: Average high: 60°F, Average low: 40°F. Beautiful running weather! And Love keeps you warm!
ARE WALKERS/STROLLERS WELCOME? Walkers are welcome for both events with a 4 hour time limit for the Half Marathon. Strollers are only allowed for the 5K Event. Bring your friends, that special someone, your family. It's a day of celebration!
WHAT IS INCLUDED?
Customized bib with your name on it and your choice of single/not-single designation. This gives you access to the appropriate post-race festivities based on your status. We think we'll see red ("I'm single") bibs keeping close together during the race!
Quality tech shirt customized based on your registration status of single/not-single
Port-a-potties on the course, along with Recharge Stations with fluids and GU products
A Sweet finisher's medal that will make your heart sing for both the Half Marathon and 5K
Post-race festivities including complimentary champagne and mimosas.
The chance to renew your wedding vows under The HeartHalf's picturesque arch.