_ The 2018 Vitiligo TouCan 5K Race, Run, & Walk:
Come out and support National Vitiligo Bond Inc Foundation
and enjoy a great morning race
on the Atlanta BeltLine.
The Start & Finish is in Historic Fourth Ward Park, but the rest of the race is on the BeltLine between Krogg & Ponce Market.
Great race shirts & Awards to the overall M/F, overall masters M/F, grand master M/F, senior master M/F, and the top 3 in all the usual age groups 10 & under through 75+.
Event details and schedule
Registration Details
Early Bird Entry Fee through April 19...$25
Race Day Registration...$35
*All participants registered by 5/13 are guaranteed a great race shirt in their size. We'll have extras, but registrations afterwards will receive a shirt while supplies last.
Event Beneficiary
National Vitiligo Bond Inc Foundation aka Vitiligo Bond Inc., (VBI) is the beneficiary. VBI is a registered nonprofit 501c(3) organization that aims to provide support and advocacy for people living with vitiligo. VBI has grown into a worldwide support group, through its social media presence. VBI is dedicated to funding research into the causes, prevention, treatments, and a cure for vitiligo.
The founder of VBI, Natasha Pierre McCarthy is a vitiligan, and understands what it is like to live with the disorder. This has given her the passion and understanding to advocate for others living with the disorder. Natasha hopes that her platform will provide support to members and improve their quality of life.
VBI continues to grow in popularity. Its social media presence provides hundreds of vitiligans worldwide to access with a private VBI Facebook support group. VBI has mentored several state start-up support groups. The last seven years VBI has worked with legislation and state governors to help coordinate state awareness for 18 states. In addition, VBI works with community partners to educate about vitiligo. VBI has a vitiligo awareness, anti-bullying intervention program and a self-esteem social on-going program geared towards youth and adults. VBI supporters are proud of the organization's many accomplishments and look forward to its continued success.
SUPPORT THE BIPARTISAN EFFORT TO HELP PRIORITIZE VITILIGO
The National Viitligo Bond Inc Foundation and American Vitiligo Research Foundation worked with Congressman Hank Johnson of Georgia to introduce Bill H.Res.213.
H.Res.213 recognizes the seriousness of vitiligo and bullying.
Tips to get your representative to cosponsor H.Res.213
Visit http://www.house.gov/ by entering your address and zip code
Email your representative and ask representative to cosponsor H.Res.213 (Share how vitiligo has affected you or someone you know).
HOW YOU CAN HELP
Run/walk to help vitiligo
Organize a team to run/walk with you to help raise more funds for vitiligo awareness education and research programs.
Double your donations through your employer's matching gift program.
Virtual Race
Can't make it out to the event site on race day?
Still want to participate and have a shot at an award?
Or Maybe your just in love with the shirt or the cause?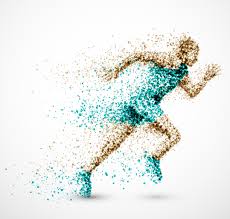 Then the virtual race is for you.
Here's how it works.
Register for the Virtual division
Start Training
The week of the event you'll recieve your bib via email or USPS.
The day before the race you'll recieve instructions & a link to submit your race time
Sumbit your race time by end of race day
The day after the race results (Virtual Runner division) will be posted online
Monday after the race you'll recieve an email with a link to the results & any pictures.
Monday after the race we'll package up all the T-shirts & medals and put them in the mail.
Timing, Awards, & Shirts
We've got great custom awards in the following age groups.
Top 3 overall M/F
Top 3 overall Masters M/F
Overall Grand Masters M/F
Overall Sr. Masters M/F
Top 3 in each 5 year age group starting at 10 & under and going through 75+.
Groups & Teams
Grab your family, friends, and co-workers and participate as a team…you can score a great discount, and nothing will replace the additional fun.
5+...Save 10%
11+…Save 15%
21+…Save 20%
51+…Save 25%
100+…Save 30%
Five Star Championships & Turkey Trot
All participants will automatically qualify for FREE entry into the Five Star Thanksgiving Day Turkey Trot.
Top finishers will also have the opportunity to earn a spot in the championships to be held in January 6, 2019. The number of spots available is based on the total registration...see event website for details.
Event Courtesy & Refund Policy
Our events are designed to be fun and for the entire family. With that in mind any competitor, spectator, parent, volunteer, or sponsor, exhibiting unsportsmanlike conduct or interfering with the positive, competitive atmosphere of the event will be asked to leave the venue and course immediately with no refunds.
All registrations are final...we're sorry but there are no transfers, deferrals, or refunds
Event Schedule
April 19 11:59 PM EDT - Last day for early bird pricing

May 13 11:59 PM EDT - Last day for guaranteed shirt in your size

May 19 7:00 AM EDT - Race Day Check In Open

May 19 8:00 AM EDT - 5K Starts