_ The 2018 Mustard Seed 5K:
Join us in Johns Creek/Cumming for a great morning with a 5K, music and food all to benefit Mustard Seed Communities in Nicaragua!
The 5K starts at 8 AM and we'll have great shirts; and awards for the overall M/F, overall masters's M/F and the top three in all the normal five year age groups from 10 & under to 75+. Serious and recreational runners, walkers and strollers are all welcome!
Event details and schedule
Race Video
We had a great time last year (and the year before)...check out our 2016 race video.
Virtual Race Option
Can't make it out to the event site on race day?
Still want to participate and have a shot at an award?
Or Maybe your just in love with the shirt or the cause?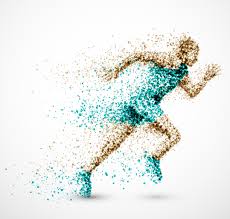 Then the virtual race is for you.
Here's how it works.
Register for the Virtual division
Start Training
The week of the event you'll recieve your bib via email or USPS.
The day before the race you'll recieve instructions & a link to submit your race time
Sumbit your race time by end of race day
The day after the race results (Virtual Runner division) will be posted online
Monday after the race you'll recieve an email with a link to the results & any pictures.
Monday after the race we'll package up all the T-shirts & medals and put them in the mail.
Event Beneficiary
Proceeds go to support the Saint Brigid Mustard Seed Ministry dedicated to supporting the work of Mustard Seed Communities in Nicaragua serving abandoned children with disabilities and uplifting marginalized communities. www.mustardseed.com
Entry Fee & Registration
5K...$25
5K...No Swag...$20 (same great race...no shirt)
Virtual 5K...$25
Virtual runners are also welcome…but you'll need to pick up your shirt at St. Brigid Catholic Church in Johns Creek.
Race day registrations are welcome for $5 additional (shirts will be available while supplies last).
Course & Timing
We're in North Georgia, and there's not much that anyone can call flat & fast..But this is a pretty course and the bulk of it is flat...just a few short hills.
USATF Certified course & Peachtree Qualifier
Awards & Goodies
Great Custom Award Medals in the following categories:
Overall M/F
Overall Master's M/F
Overall Grand Master's M/F
Overall Sr. Masters M/F
Top 3 in each of the normal 5 year age groups 10 & Under through 75+.
Awesome race shirts (guaranteed in your size if you register by 8/6), afterwards they're available while supplies last.
We'll also have a race day raffle with great prizes!
Teams
Yes, you can bring your friends, so grab people you know (or don't know). Share your morning with other like minded folks and score a great donation to your favorite cause.
5+...10% back
11+…15% back
21+…20% back
51+…25% back
100+…30% back
Here's how it works:
1. Create your team when the 1st person registers
2. Get everyone together to join your team
3. Your organization gets a check for the percenatge of your teams total entry fees (based on the list above) after the race is complete
Packet Pickup
We have several Bib/Packet pickup options available for you.
Bib Mail Out...for $2 you can have your bib mailed straight to your front door. We'll be sending them out on Monday of race week, and you can sleep in a few extra minutes on race morning...just show up with enough time to get in the start coral. Once you finish, you can pick up your shirt and any goodies that might also be included.
Early Packet pickup at Road Runner Sports in the Avalon on Old Milton (just off GA-400). It'll be from 10 am - 2 pm on Saturday 8/11. You'll be able to pick up your bib, shirt, and any goodies. Road Runner is also supplying everyone with a great discount for stopping in.
Race Day Pickup...Check in opens at 7:00 am on race morning. Be sure to arrive closer to 7:00 am than 8:00 am. We'll get you your bib, and then after you cross the finish line you can get your shirt and any goodies.
Five Star Championships & Turkey Trot
Top finishers will earn a spot in the championships to be held in Jan. 2019. The number of spots available is based on the total registration.
All participants will automatically qualify for FREE entry into the Five Star Thanksgiving Day Turkey Trot. see event website for details.
Event Courtesy & Refund Policy
Our events are designed to be fun and for the entire family. With that in mind any competitor, spectator, parent, volunteer, or sponsor, exhibiting unsportsmanlike conduct or interfering with the positive, competitive atmosphere of the event will be asked to leave the venue and course immediately with no refunds.
All Registrations are final...We're sorry, but there are no refunds, deferments, or transfers.
Event Schedule
August 5 11:59 PM EDT - Last day for guaranteed Shirt in your size

August 11 10:00 AM EDT - Early Packet Pickup

August 12 7:00 AM EDT - Race Day Registration & Check in opens

August 12 8:00 AM EDT - 5K Starts