With nearly 2,000 participants last year, the Girl Scouts New Day 5K was recognized by the Wall Street Journal as one of the top 5Ks in the nation. It was also nominated for
:1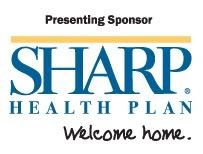 Fees25K $25.00 until Sept 20, after Sept. 20 and Event Day $30.00
1-mile $20.00 until Sept 20, after Sept. 20 and Event Day $25.00Girl Scout Members3Girl Scout Members SPECIAL PRICE of $15.00 until Sept. 20. After this date, above entry fees apply.Start Times47:30 am - 1-mile Run/Walk
8:00 am - 5K Run/Walk
On site registration5Event day registration opens at 6:00am.Course6Both races start and finish at De Anza Cove in Mission Bay Park.
CLICK HERE
for a Course Map
Helpful Resources7CLICK HERE for a Runners Guide
CLICK HERE
for a Team Captain Guide
Team Captains8Please click the yellow "Create your Team" button and create your team. Once your team has been created please return to this page and click on the green "Register Now" button and register for your team.
Team Members9Please click on the green Register Now button to register. On the registration form, select your Team name from the drop down list of teams and continue with your registration. If you do NOT see your team's name in the drop down list please contact your team captain.Individuals10Please click on the green Register Now button to register. DO NOT select a team name from the drop down list within the registration form.Parking11Free parking is located at De Anza Cove. Take I-5 to the Clairemont Drive exit. Head west to East Mission Bay Drive. Turn right towards North Mission Bay Drive. This road goes into the parking lot of De Anza Cove.Features125K Course USTAF certified
Beautiful, flat one-loop course
Top quality T-shirt
Post-race Expo with food & live entertainment
GIRL SCOUT COOKIES!
Lots of great giveaways!
Awards to top three finishers in each age division for both distances
Patches for all finishers 17 and under
Goodie bags and Girl Scout cookies for all!
Benefits13Proceeds benefit Girl Scouts Live Healthy, Lead Healthy programs.Contact14(619) 610-0784 - Sponsor/exhibitor information