_ The 2020 Ugly Pajama 5K Run:
Who's got some awesomely ugly pajamas they want to show off?
If you got 'em for Christmas, or years ago...or maybe you don't have any at all, and you just want to come check them all out! We'll be at Newtown park celebrating the ugliness (tackiness, silliness, or whatever). It's a dog park...so you can bring your dog to run, or just for snuggles if you want. Great Sweatshirts for all & great awards to the top 3 overall M/F, top 3 overall master's M/F, over grand master's M/F, overall sr. master's M/F, and the top 3 in all the regular 5 year age groups. Awesome course that's fast & scenic and all in the park..so it's perfect for those little pajama wearers.
Event details and schedule
REGISTRATION FEES
Early Bird Registration ... through Sept. 28, 2019
5K...$25
Virtual...$25
No-Swag...$20 (same great race, just no shirt)
Regular Registration
5K...$30
Virtual...$30 (through Jan 2)
No Swag...$25
Race Day Registration
5K...$35
No Swag...$27
*Shirts are guaranteed in your size with registrations until 12/29.
Event Beneficiary
MS is something that is close to our hearts here at Five Star, so every event this month will have the same beneficiary...The MS Center of Atlanta.
Course & Timing
This is an AJC PTRR Certified Course!
We're in North Georgia, and there's not much that anyone can call flat & fast. It's not to hilly, and it's pretty…The entire course is inside the park, so it's super kid friendly.
Awards & Goodies
We'll have awards as follows
Top 3 overall M/F
Top 3 overall masters M/F
Overall grand master's M/F
Overall Sr. master's M/F
Top 3 in each of the normal 5 year age groups 10 & Under through 75+
Awesome super comfy shirts guaranteed to all participants registered by 12/29/17, afterwards they're available while supplies last.
GROUPS & TEAMS
Yes, you can bring your friends, so grab people you know (or don't know). Share your morning with other like minded folks and score a great discount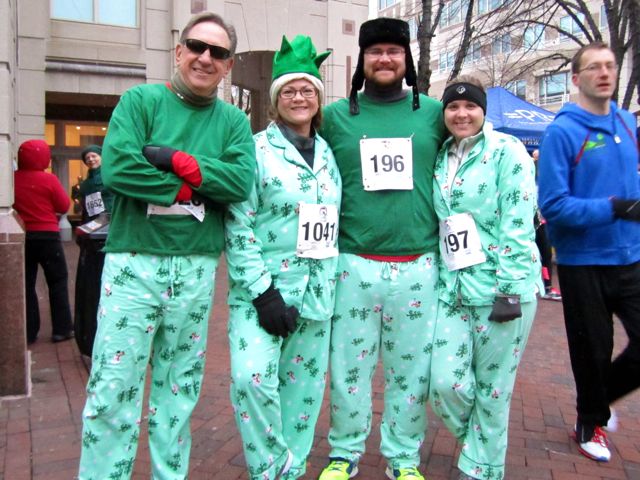 5+...$2.50 off

11+…$3.75 off

21+…$5 off

51+…$6.25 off

100+…$7.50 off
Five Star Championships & Turkey Trot
Top finishers to earn a spot in the championships to be held in January. 2020.
Top finishers will also earn a qualifying spot in the Five Star 5K Championships held in January 2021.
Event Courtesy & Refund Policy
Our events are designed to be fun and for the entire family. With that in mind any competitor, spectator, parent, volunteer, or sponsor, exhibiting unsportsmanlike conduct or interfering with the positive, competitive atmosphere of the event will be asked to leave the venue and course immediately with no refunds.
All registrations are final, and there are no refunds, transfers, or deferments.
The event will take place rain or shine. In the event of extreme weather, and the park is closed the event will cancel. Unfortunately, there are no refunds.
Event Schedule
December 29 11:59 PM EST - Deadline to get a guaranteed shirt in your size

January 4 8:00 AM EST - Race day registration & check in opens

January 4 9:00 AM EST - Race Starts